Two more victories for the DFW Writers' Workshop!
On May 7th, Henery Press and the Frisco Library honored two of our own, Katie Bernet and Derek Blount. 
Katie is the 2016 winner of the Frisco Library First Chapter contest for the first chapter of her novel, Nomad, a YA contemporary about Isla, an unwilling nomad who has to confront her crazy-close relationship with her mom to understand where she belongs. 
Katie joins past winners DFWWW president, Brooke Fossey (2015) plus Melissa Lenhardt (2014) and George Goldthwaite (2014), helping the workshop secure victory for its third year in a row. 
In addition, Derek landed the workshop's first the Flash Fiction win for his work, Friends to the End, a story where darkness surrounds Harry and George. Frightened. Trapped. And the creature waiting below. With hope running out, can their friendship somehow save them?
Want a glimpse into how they did it? Here are the openings to both stories: 
Nomad
by Katie Bernet
I was born to a rain soaked woman in the streets of Versailles. She knew only one word of French and used it copiously on the night of my debut. "Merde," she spat through gritted teeth. "How did this happen to me?"
A featherweight man ducked between her knees with shaking hands and sopping hair. "Ellery," he said in a clotted accent, "you are a mother."
I never knew the man because that night, as an ambulance siren swelled through the streets, he stood up like a single grain of sand in the shadow of a typhoon and ran.
But the woman stayed. She held me in her arms and, when I opened my eyes for the first time, she promised we would never be apart.
Friends to the End
by Derek Blount
Darkness surrounded Harry and George, and the creature waited below. They were safe for the moment. The thing could not get them up here, but they could not stay. It simply wasn't an option.
Each year, area authors submit their first ten pages of their novel or 500 words of their flash fiction to the Henery Press First Chapter Contest, sponsored by the Frisco Public Library. Henery Press, an award-winning local publishing company, reviews the entries and selects the winner.
Katie Bernet has been a workshop member since 2014. 
Derek Blount initially became a workshop member in 1999 and rejoined us in 2016. 
Congratulations to both!
If you want to learn how DFWWW authors keep on bringing home the wins, join us any Wednesday night at 7:00 pm at The Simmons Center in Euless. 
---
By Stacey Kuhnz
Dallas has a 'Big Word' problem. Currently, 1 in 5 adults in North Texas cannot read. With the anticipated growth of the Dallas – Fort Worth Metroplex over the next fifteen years, more than one million people will be illiterate and it is Literacy Instruction For Texas or LIFT's mission to Bend the Trend of escalating illiteracy.
The DFW Writers' Workshop is doing its part by partnering with LIFT to help promote their amazing organization and help foster a home grown community of new readers.
Since 1961, LIFT has been the most successful and self-sustaining non-profit organization that caters to the functionally illiterate adult population. After opening their doors over 50 years ago, LIFT has taught more than 45,000 low-literate adults to read. Today LIFT continues to enrich lives and strengthen communities through literacy, serving over 5000 adult learners with over 330 volunteers.
LIFT's learning programs target Adult Literacy, GED Preparation, ESL and Family Literacy. LIFT offers a vertically integrated curriculum from basic phonics that progresses through GED prep. The ESL model begins with basic English and progresses through advanced literacy and conversation.
Lisa Hembry, President/CEO of LIFT called Family Literacy, "A very important piece to the puzzle." Family Literacy is a means to prevent and combat the problem at the source. By engaging academically at-risk students of parents enrolled in LIFT's Adult Literacy programs, the hope is to instill an intrinsic love of reading and the value of independence through the ability to read.
The organization wants to remove the stigma of illiteracy. "Many adults feel a tremendous amount of shame for being unable to read," explained Ms. Hembry. Removing the stigma and raising awareness will encourage more learners to join the program to better themselves, their families and their community.
LIFT's programs are available to adult learners at almost no cost. Adult learners are asked to contribute a very small amount with enrollment, with the understanding learners are investing in their future.
LIFT's organization model relies on very limited resources, yet serves thousands of adults annually through dedicated volunteer teachers, strategic networking and collaborations with other organizations – like the one made with the DFW Writers' Workshop.
Help foster your local community of new readers by offering your time or donating to their cause. All adult learning classes are led by volunteers - no teaching experience is necessary - with a one or two class a week commitment. LIFT also needs volunteers to fulfill roles as Adult Learner Mentors, Office Support, Fundraising and Community Development, Study Hall Leader, Computer Lab Adviser, and Special Projects. With LIFT's self-sufficient organization model, monetary donations go a long way to help the cause. A gift of only $25 dollar buys books for 1 adult learner for one class. $50 buys bus passes for 1 term. $500 trains ten new trainers. $1000 provides ESL training to twenty-five adult learners.
The DFW Writers' Workshop is chipping in by hosting a spring supply drive.
Specifically, LIFT is in need of composition notebooks or journals and calculators, but office and school supplies of any kind would be a wonderful contribution. Please bring them to workshop!
In the fall the Workshop will host LIFT's Banned Book drive and look ahead to help kick-off their 2017 Awareness Campaign. For more information on way to Volunteer, Donate, or Collaborate please visit lift-texas.org. 
---
If you've never had a face-to-face pitch session with an agent or editor, it can be a little terrifying. But as a wise cliché once said, we
have nothing to fear but fear itself.
I'd love to tell you there's nothing to be nervous about, but it would be pointless (and hypocritical). But I can walk you through things, including what to say and how to make the most of your time, so at least you'll know what to obsess over.
A pitch appointment is a little like a job interview for your book. Start with a smile (or try not to frown), introduce yourself, and sit down. The editor/agent will say "Tell me about your book." Then you are going to talk for a maximum of two to three minutes, starting with the boiled down essence of your book: the genre, the main character, the primary external goal and obstacle, and internal goal and obstacle, and what is at stake for the character.
It's okay to refer to notes, but it's ideal if you can memorize your key points and just talk about your book as naturally as possible.
Remember that a pitch is not a blow-by-blow summary of your plot. Imagine you're trying to talk your friends into spending $20+ dollars to go see a movie in 3D IMAX. You're going to give them the most exciting story details.
This is my tried and true template:
"Character X is in this status quo situation when this inciting incident happens. X must accomplish this external goal but this obstacle seems insurmountable. When this complication happens, X must learn this lesson (interior growth) in order to finally (restate the end goal with regard to the climactic decision/battle/emotional boss fight) or else this terrible thing will happen (stakes)."
After you've given the essentials, stop for a moment to 1) breathe and 2) see if the pitchee has any questions. Be prepared to expand on things like theme, B plots, relationship characters, setting, and backstory. But it's a pretty sure bet the agent/editor will know long before ten minutes are up if they want to look at your writing.
If the agent/editor requests you a submission, they'll tell you exactly what they want (how many pages/chapters, etc.) and any other special instructions. If they don't, clarify before you leave: "How would you prefer I send this?" (And for heaven's sake, write it down right that moment!
You don't need to bring any part of your manuscript, not even your cover/query letter. If you want to be prepared for anything, you can have a .doc or .pdf of your query and/or your first chapter(s) ready to go on your phone or in the cloud.
Here are some more things to have in your pocket:
Know to whom you are pitching. Everyone has a website, and many publishing pros have blogs or social media accounts. You don't want to sound like a creepy stalker, but something like "Your blog post about small presses was very helpful," or, "I loved Client X's last book," is a good way to open a conversation and shows you care enough to spend five minutes on Google.
Have an idea who your book would hang out with. If you can say "I see this on the shelf in mainstream thrillers next to James
Rollins," or, "it's a mystery set in the near-future, with a hard-boiled, Dashiell Hammett type detective," it not only gives them vital information about the book, but demonstrates you have given some thought to your audience as well as your story.
Come prepared with questions to ask the agent/editor. You may be done with your pitch in two minutes. Don't waste the opportunity to network. Ask about the industry, or what's on the agent's "wish list," or what books are coming out that she's excited about.
Be someone people want to work with. Be early. Bring something to write on. For dress, you can't go wrong with business casual, but be yourself (unless, perhaps, yourself is a nudist or on a strike from bathing). Take rejection with grace. Never put down other publishers, agents, or authors. Think positive thoughts so that you look less terrified and more approachable.
Finally, keep things in perspective. You're going to keep writing, and you're going to keep submitting no matter what the outcome of this pitch interview. But you still come out ahead because you've made a connection. Face time with anyone in the industry is never wasted. It's a surprisingly small town, and you should never underestimate the value of networking.
That is the overwhelming benefit of the face-to-face pitch—it includes the human connection. If you're a person that agents and editors want to work with, they're going to be eager to find a project to work on with you. If not the one you pitch today, then the one you query in six months, or next year. A writer is more than one book.
So, be nervous, but don't be fearful. You love your book. Organize your thoughts ahead of time, do your homework, and then enjoy the fact that you wrote an awesome book and get to tell someone all about it.
The February 2016 newsletter for The Knight Agency includes an article by Elaine Spencer about preparing for an in-person pitch. (Not coincidentally, some ended up in this blog post.) 
There is a handout on pitching your book on my website called, "The Big Pitch." The pdf will open in your browser.
About Rosemary: 
She had the worst time deciding what she wanted to be when she grew up, so naturally she became a writer. Her current obsessions change frequently, but this never does: She loves coffee, dogs, history, Jane Austen, archaeology, fantasy novels, comic books, Gilbert and Sullivan, BBC America, Star Wars, books with kissing and movies with lots of explosions.
She lives in Texas but her dream is to move to a cottage. Or maybe a castle. It doesn't have to be fancy, as long as it has wi-fi.
She is a lifetime member of the DFW Writers' Workshop. 
---
2016 DFWCON Conference Director
Writers are the soldiers of truth and fiction, and with our position as the voices of our age, it's important that we are aware of our
social responsibility. What we have to say and the manner in which we say it can make the world better or destroy it one word at a time.
There has been heated debate over the past 5 years about the state of publishing and the importance of reading as a leisure activity. In education, there is constant conversation about literacy and what knowledge is relevant in modern literacy. Our seats are front and center to an intellectual and cultural transformation, and we can be the drivers of destiny. So where will we drive Miss Destiny?
Perhaps you sense that your writing is solely for entertainment. Maybe you write about lust, greed, two-eyed cunning space monsters with bad breath, or women who juggle harmonicas, and you just feel that things are going too hippy-dippy. I'm not suggesting that you shift your paradigm completely. But ask yourself HOW you're writing about women. Is your writing an accurate portrayal, or is it some easy facsimile of the more complicated person? Are you using phraseology to present the two-eyed, bad-breathed space monster in a way that lends dignity to your work? So many writers don't even realize that they have inadvertently been offensive, misinformed, or clueless, and their work languishes unread.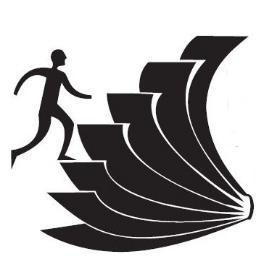 This year's DFW Writers Conference theme, "Writing for a Better World" is about writing with awareness of the age in which you live and the people and creatures who share the planet with you. With awareness, you have the power to influence others and make a profound impact, no matter what you write. With awareness you are master of your words instead of a slave to them. With awareness you're in the driver's seat and the future is wide, wide open.
If you haven't already, get your tickets for the DFW Writers Conference. This year the conference classes embrace these ideas of diversity and awareness. Special guest speaker and New York Times bestselling author Christopher Golden chose to attend in 2016 because he wanted to talk about these themes and how they've impacted his own writing. Our two other special guests Thomas Kunkel and Tara McKelvey have incited changes in thinking with their work. Kunkel's non-fiction work Man in Profile: Joseph Mitchell of the New Yorker has been controversial and enlightening, and McKelvey's Monstering: Inside America's Policy on Secret Interrogations and Torture in the Terror War gives us an inside look at the politics of the war on terror. These are exciting times to be a writer.
Prepare to make a difference and learn from those who are already changing the way we think.
---
By Melissa Lenhardt
A few weeks back, I hit send on the manuscript for the third novel in my historical fiction series, ending a whirlwind year of writing and editing. There were moments, many moments, when I had serious doubts I would survive with my mental faculties intact. (There's some debate among my friends and family if my mental facilities are intact in the best, normal circumstances, but that's a topic for another post.)
In 2015 I wrote two novels from scratch, edited three for publication, edited one for submission and finished another I'd started in 2014. I attended four writing conferences and the Texas Book Fest. My stay-at-home mom responsibilities never end, nor do they take a vacation. If I had a job outside the home, I would be curled up in a corner in a catatonic state today instead of on a flight to Left Coast Crime. Hats off to the thousands of writers who manage to do it all. You make me want to take a nap.
What did I learn in 2015?
Deadlines are my friends. I laughed when my agent told me the deliverable dates for the sequels to SAWBONES. Two novels in a year? Ain't happening. My MO for writing, until last year, had been starting a story, getting 40-50K words in, moving on to another idea, and coming back a few months, sometimes years, later. I had never, NEVER, taken a story from idea, to first draft to final draft without interruption. That's a rather horrifying admission, truth be told. Hand to God, I didn't think I could do it, and I had weeks and weeks of 2 a.m. panic attacks as a result. It didn't help that I barely had the germ of an idea for Book Two. Book Three? LOL.
The panic attacks weren't getting the book written, and they sure as hell weren't getting rid of the looming deadlines. So, I put my head down and wrote. I sat down at the computer daily with no idea where the story was going but somehow the ideas and words came. (Another lesson: writers never run out of ideas, but some ideas take more coaxing than others. Give it a kibble, i.e. lots of chocolate and ice cream, and it'll come around.) The coaxing pays off: when I hit send last night, it was two weeks before the third MS was due.
It's important to have a support system. I'm an advocate for critique groups, not only for the benefit of improving your writing and learning to give and receive criticism, but also for the community. When you sign with an agent and sell a book, it will be critical to have other writers you can talk to about what you're going through. Even the most supportive and understanding family (which mine most definitely is) won't be able to talk to you about the minutia of navigating the publishing world. Besides my agent, I have four or five writer friends who I call, text and email with regularly. They have all talked me off the ledge more than once in the past year. I absolutely wouldn't have survived, or met my deadlines, without them. How do you meet these wonderful people? Critique groups, writing organizations such as Sisters in Crime, RWA, MWA, and attending writers' and fan conferences.
Failure is more terrifying than a blank page. I'm not what you would call a driven person. Competent? Yep. Reliable? I like to think so. Competitive? Only when I think I'm good enough to win. Watch out if I ever play Trivial Pursuit with you, is all I'm saying. Last year, the threat of failing was real. I pushed myself creatively and productively in ways I never had before. My 2 a.m. panic attacks weren't merely about the lack of ideas or the fickleness of inspiration, but about how mortifying it would be if I didn't hit my deadline. Creating and maintaining a reputation as a professional, reliable and amiable author is not only critical to the editorial relationships I currently have, but also to the editorial relationships I will have in the future.
In publishing, I'm not competing against other authors, because those other authors have readers who will like my books, and I have readers who will like their books. I'm competing against myself, against the last book I wrote. I want the next book to be better, and the next one to be better than that one and on and on. I want to sell books, obviously, but success isn't just the number of books sold. It's readers enjoying the characters I've created, being upset over the length of time until the next book, recommending the book to their friends and family, asking me to speak to their book club. Success is having a bookseller who doesn't know me recommending STILLWATER to me. Success is making friends with other writers and paying forward all the help and encouragement they've given me. Success is my husband reading my book and saying, "You've found your calling. I'm so proud of you." Honestly, anything beyond that is gravy.
Though 2015 was a challenging year in so many ways, I met my goals and proved to myself that this writing thing might just work out. I'm ready for what's next. Bring on 2016.
About Melissa: Melissa Lenhardt writes mystery, historical fiction, and women's fiction. Her debut novel, STILLWATER, received a starred review from Library Journal and was a finalist for the 2014 Whidbey Writers' MFA Alumni Emerging Writers Contest. Her short fiction has appeared in Heater Mystery Magazine, The Western Online, and Christmas Nookies, a holiday romance anthology. She is a member of the DFW Writers' Workshop and vice president of the Sisters in Crime North Dallas Chapter. Her debut historical fiction novel, SAWBONES, will be released on March 29, 2016.
---