A monthly seminar + social hour presented by The DFW Writers Workshop
in partnership with North Lake College Liberal Arts and the Journalism department
When: one Saturday a month, from 2 to 5 PM
Where: North Lake College Central Campus – in A206 and the adjoining art gallery (click here for campus directions)
What: A 60 to 90-minute class taught by a top-notch professional, followed by a social hour
Cost: Free to the public – but you must RSVP!
Spring 2017 Schedule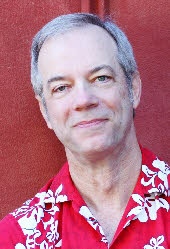 January 28th: Technology for Writers: Tips, Tools, and Tricks with James Gaskin
Writing and promoting means leveraging technology, even if you're allergic to computers. Let James Gaskin, author of seventeen technical and humor books, teach you the secret handshakes to trick your technology into working for you. This fun, fearless session comes with a free digital copy of Technology for Writers: Passwords the Easy Way. Come on down and get your writing year started off right!
Click here to sign up for James' session!
February 25th: The Three Elements of a Powerful Narrative with Shawn Scarber
Have you ever found yourself bogged down in the minutia of storytelling? Do you get lost in the words, struggling to find your way back to the story's emotional core? Would you like a set of tools to help plan and revise your story? Never fear! In this hands-on, interactive workshop, all-star instructor Shawn Scarber presents the "big three" elements of great narrative fiction and demonstrates how to use them in works of any size, with a special emphasis on short stories. Don't despair: a strong story is as simple as 1 -2-3!
Click here to sign up for Shawn's session!
April 1st: A Spoonful of Subplot Sugar: Adding Romance to Your Story with Amanda Arista
You've got yourself a thrillsome thriller. A fabulous fantasy. The very best of Westerns. It just needs a little something extra – but what? Fortunately, Avon author and SMU instructor Amanda Arista is here to help you season your story to perfection... with a dash of romance! We'll cover the the who, when, why, and how of adding a romantic subplot to your story, integrating it seamlessly with your main storyline and bringing it all to a a delicious conclusion. Bring your appetite – this class is a feast!
Click here to sign up for Amanda's session!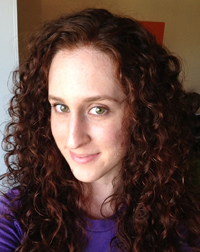 April 22nd: Keeping it Real: Pitch, Network, and Conference Like a Pro with Annie Neugebauer
The DFW Writers Conference is less than three weeks away. You've got your ticket. You've picked out your agent(s) and your classes. Now what? In this workshop, award-winning author, blogger and DFWcon veteran Annie Neugebauer will cover how to pitch to an agent—what goes into it, how to deliver it, and what questions to be ready for. But we'll also talk about setting reasonable goals, how to network with agents and industry pros, plus how to most effectively utilize those connections after the conference is over. Real world: real results. Come learn how to work DFWcon like a DFW-pro!

Click here to sign up for Annie's session!
Want the deluxe experience? Become a member of the DFW Writers Workshop and receive exclusive access to video recordings of past classes, presenter handouts, slide decks, and other great resources.
Remember: these events are free to the public, but space is limited. Click on a class title above to visit the event page and reserve your seat!