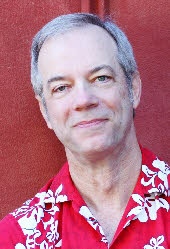 Technology for Writers: Tips, Tools, and Tricks with James Gaskin
Writing and promoting means leveraging technology, even if you're allergic to computers. Let James Gaskin, author of seventeen technical and humor books, teach you the secret handshakes to trick your technology into working for you. This fun, fearless session comes with a free digital copy of Technology for Writers: Passwords the Easy Way. Come on down and get your writing year started off right!


Click here for directions to the Writers Bloc classroom. Presentation will run from 2 to 3/3:30, with appetizers and social hour to follow in the adjoining art gallery. RSVP below to guarantee your seat!
WHEN
January 28, 2017 at 2:00pm - 5pm