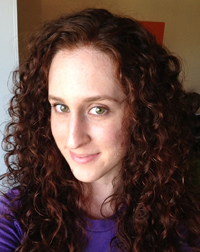 Keeping it Real: Pitch, Network, and Conference Like a Pro with Annie Neugebauer
The DFW Writers Conference is less than three weeks away. You've got your ticket. You've picked out your agent(s) and your classes. Now what? In this workshop, pro author, blogger and DFWcon veteran Annie Neugebauer will cover how to pitch to an agent—what goes into it, how to deliver it, and what questions to be ready for. But we'll also talk about setting reasonable goals, how to network with agents and industry pros, plus how to most effectively utilize those connections after the conference is over. Real world: real results. Come learn how to work DFWcon like a DFW-pro!

Click here for directions to the Writers Bloc classroom. Presentation will run from 2 to 3/3:30, with appetizers and social hour to follow in the adjoining art gallery. RSVP below to guarantee your seat!
WHEN
April 22, 2017 at 2:00pm - 5pm